Want to support my adventures? Become a Patron!
Two years ago my physique was something completely different. I was weighing in at 90+ kilos, and I could barely run a slow 5k.
Leaving the summer of 2018 behind I had just come home from my first mountain trips, one of them being the ascent of Kebnekaise, the highest mountain in Sweden. Reaching the peak was extremely hard work. And to this day it's probably still the hardest thing I've ever done.
Getting back home I set up some goals. I was 25 years old, and told myself that if I focused I could train myself to athlete fitness. Not because I wanted to be fit per se, but because I had found something to love. The mountains.
I bought the book Training for Alpinism, and read it cover to cover.
Setting goals
The goal itself was never to get in athlete shape. It was the new found passion that drove me, so I figured I had to set some mountain goals along the road to both reward myself and stay focused.

I planned the year so that every second month or so I would have something to look forward to, so that I would get a small reward for my training every now and then. Since I don't live in close to proximity to any mountains, one important part of these rewards was also accumilating experience in mountain terrain in various conditions.

Trougout the first year I've experienced autumn and winter storms, warm days with fall-trough 1,5m snow, tired legs after long days and headache from long days in the mountain sun.

Concluding the year cycle I set up one big goal for the year. First years goal being ascending Mont Blanc solo. Using visualization (seeing myself climbing the mountain) I stayed focused when the alarm woke me up at 5 AM to go for a run.

Following is an example of what the year cycle would look like.
August
Training
September
Training + Mountain trip
October
Training +Mountain trip
November – December
Training
January
Training + Mountain snowshoe trip
February
Training + Mountain ski trip
March
Training
April
Training + Mountain trip
May
Training
June – July
Swedish mountaineering trip + The Alps including Mont Blanc ascent
Weight management
Everyone who has hauled their backpack up a mountain knows how good it feels when you leave the pack on the ground. The same goes for my extra carried bodyweight. I'm 177cm tall, and weighed 90+ kgs at the start of my training.
The biggest change in my everyday diet I did was to cut back on alcohol and eating out dinners. Forcing myself to cook more and consuming less calories trough the occational beer lead to great results when combining it with an week by week increased training workload. During my rest weeks when the training volume was lower I lowered my calorie intake to lose some extra weight. Now, two years later I'm stable at 73 kgs.
The training
On this blog I will go in to further details of my training regiments and share my tips and different experiences including hiccups along the road. But I will try to give you a brief summary of my training programme.
First and foremost I knew that I wanted to ascend mountains, and not only that, I wanted to climb mountains, reffered to as alpinism. My two week spots were my shortness of breath, my cardiorespatory and cardiovascular system, and also my non-existent climbing experience.
After reading training for alpinism I knew what I had to do. I had to start running more, and get more uphill training to strenghten my cardio, and I had to start climbing to learn how to climb and handle equipment.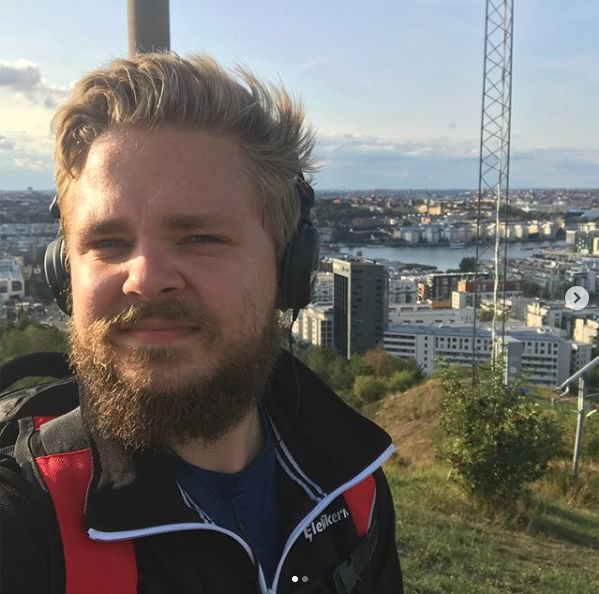 So I did just that. During my first year I ran 30-60km per week, and climbed 2-3 times per week, including dry-tooling, trad climbing and indoor climbing. I went to my local ski-slope to get uphill training, did step ups, stair master sessions and I went to the gym at least two times a week to do a strenght session including weighted pull ups, a wide range of core and back strenght excercises and leg strenght.
Concluding one year and over 400 hours of training I was ready to ascend Mont blanc.